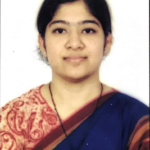 It is indeed a very great journey of my life that I started in 2013 as a student in Villa Marie. At that time, I didn't realize that I will be going such a long way in the same college from being a student to the position of the faculty.
Villa Marie has churned out the best in me. I have not only changed my perception and my personality towards education but also my way of career planning.
During college days, we have been given a chance to interact with various people and organizations, where I have outgrown myself and explored my talents and skills and it has opened a path of opportunities for me where when I look up to myself, I feel proud standing with my senior faculty members and honorable dignitaries today.
Looking forward for upcoming amazing years ahead with such a powerful organization.